Cognifex are packaging innovators. We help brands behave differently and increase product sales with our range of electronic smart packaging solutions that transform packaging with light. Our packaging solutions drive sales by capturing consumer attention and by differentiating brands from competitive offerings.
We are the inventors of the LightPad™ and LightTile™ range of products. The technology is used in bars, clubs, the home and in retail outlets to illuminate the contents of glass and plastic bottles, drinks glasses and other types of packaging containers for a range of industries including the beverage, cosmetics and medical and perfumery sectors.
Our products are used across the world on famous brands owned by drinks giants such as Bacardi Martini, Absolut Pernod Ricard, Diageo and AB InBev (formerly SAB Miller).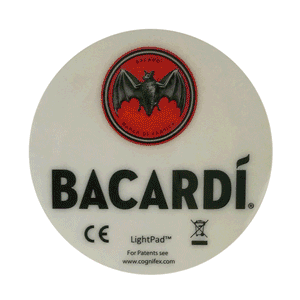 What can we do for you?
In today's hyper-communications world, brands are finding it increasingly difficult to generate attention and establish a connection with consumers. Bombarded with hundreds of commercial messages on a daily basis and faced with more choices than ever before, consumers are becoming more adventurous and demanding, seeking fun, premium and sophisticated products that indulge and entertain.
The LightPad™ and LightTile™ range of products are electronic smart packaging solutions. They provide a powerful marketing and promotional platform for brands, enabling them to attract and interact with consumers in new and exciting ways and to differentiate themselves from competitors in crowded markets.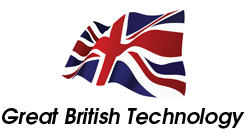 STAY AHEAD OF YOUR COMPETITORS 
Contact us today and see what we can do for you