Introduction
An estimated eighty percent of the product choice decisions are made in front of the store shelf*.
The LightTile™ is a modular on-shelf Bottle Up-Lighter for capturing consumer attention at the point of purchase via motion and vibration triggered product illumination.  It can be used to differentiate a brand by interrupting and intriguing the consumer's typical shopping experience, resulting in a value-added consumer experience and additional sales.
Motion Sensing
Once installed, each LightTile™ display contains a human body motion sensor to trigger eye catching illumination effects of its bottles when customers walk within a 3m (12 feet) arc of the front of the unit.
Shelf Vibration Detection
To divert a shopper's attention away from purchasing a competitor brand, each LightTile™ unit also contains a shelf vibration sensor. These sensors trigger attention grabbing illumination effects of the LightTile™ bottles when a competitor bottle on the same shelf is disturbed.
Intelligent Illumination
To preserve battery life, LightTiles™ only ever illuminate the lead bottle that is nearest the front of the shelving/customer. None of the bottles behind the lead bottle will ever illuminate. However if the lead bottle has been removed from the line, the light under it will no longer trigger. Instead the light under the bottle next in the line will trigger to illuminate that bottle.
Fits any depth of shelving
LightTiles™ interlock end to end to form a line of LightTiles™ for illuminating multiple bottles on a shelf stacked one behind the other. LightTiles™ come in two sizes – one size to accommodate two bottles placed one behind the other and one size to accommodate three bottles placed one behind the other. In this way any depth of shelf can be accommodated allowing the maximum number of bottles to be displayed – from 2 to 12 bottles.
Battery or mains electricity powered
One single interlocking power control module, situated at the back of the line of the LightTiles™ can power multiple interlocked LightTiles™ for up to six months. The D size alkaline batteries in the power block can be replaced quickly by unplugging the block unit from the back of the line of LightTiles™, removing the battery cover and replacing the used batteries.  Low battery indication is provided on the power block with a blinking red led as standard. Mains electricity can be used in place of batteries.
Multiple LightTile™ facings create large POS displays
By placing two or more lines of LightTiles™ side by side to create multiple LightTile™ rows, large point of sale displays can be built up on retail shelving. Each LightTile™ has a magnetised base so it can be securely attached to steel metal shelving. Each LightTile™ also has magnetised edges so that multiple lines of LightTiles™ can be built up next to one another and remain firmly attached side by side.
Elevated motion sensor option
Also available for the front LightTile™ is an elevated human body motion sensor unit to put the sensor above a raised shelf strip.
Shelf-talker
A clip-on shelf-talker can be used to create additional branding and messaging opportunities.
Also for use in-bar
LightTiles™ can also be used as side-on display units behind the bar. Bottle illumination can be triggered when the LightTiles™ detect customer movement. Alternatively when used in combination with the Cognifex wireless communication technology, LightTiles™ can also be remotely triggered when a bartender presses a button, when a bartender pours a drink, or by the beat of the music playing in the venue.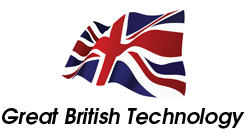 *Observing Interactions in a Supermarket with Buyer Tracking (July 2015 – Zoltán Veres & Mónika Fodor).